UPDATED TUESDAY - JULY 14, 2009
IT IS ALL COMING APART AT THE SEAMS...
Rise in county gun sales tied to fewer cops, what Obama might do
What is the Sensation of Time?
Q: The end of the world did not come in the year 2000, and you deny any reference to "human time." What, then, is the sensation of time and where does it come from?
A: There is a spiritual time, which is a sequence of situations (you can read about it in the first part of The Study of the Ten Sefirot – Inner Reflection). The sensation of time in our world is a bit like this: we feel that "time stands still," or that the hours rush by and "time flies." But that, too, is still relative, as we now know.
Indeed, time and space do not exist. There is, however, a sensation of "time": it is how we feel the Light in our desires to delight ourselves. That is the picture that the Light creates as it passes by the inner layers of our desire for pleasure.
When we change the "method" of sensing our environment from reception to bestowal, we learn to evaluate time and space entirely differently, and begin to realize that they are only a result of the effect of our evil inclination, of the "shells," or forces opposite to spirituality. We begin to see that the sensation of time and space is only a consequence of our handicaps.
When we begin to see the structure of the Upper Forces and their composition, we develop a completely different relationship with the outer world, and live in completely different dimensions of time and space. Then, our hard times or happy times are expressions of our spiritual situations, a consequence of the spiritual degree we are in, and not of a piece of paper in a calendar.
In the spiritual world, the degrees are called "years," but they are not connected with our calendar. That is why, apart from the changing of the dates in our calendars, nothing happened on that date.

.........................................................................................................................................................................
Momentum builds toward possible end of this U.S. agency
Rep. Ron Paul:

Congress can revoke central bank's charter

'at any time'
---
Posted: July 13, 2009
8:22 pm Eastern


By Chelsea Schilling

© 2009 WorldNetDaily
A movement to audit the Federal Reserve – the private institution that virtually controls U.S. interest rates, money supply and other economic influences – is gaining momentum in the House and Senate while the Fed ramps up its efforts to thwart scrutiny of its books.
House Resolution 1207, the Federal Reserve Transparency Act, now has 260 co-sponsors with many members of the House Financial Services Committee – where the bill currently resides – signed on already.
Likewise, Senate Bill 604, Federal Reserve Sunshine Act, orders a complete audit of the Federal Reserve Board of Governors and the Federal Reserve Banks before the end of 2010. The bill, sponsored by Sen. Bernie Sanders, D-Vt., has eight co-sponsors and remains in the Senate Committee on Banking, Housing and Urban Affairs.
Sign WND's petition urging the U.S. Senate to audit the Federal Reserve!
As WND reported, members of the Senate recently blocked efforts by Sen. Jim DeMint, R-S.C., to vote on his amendment to a spending bill that provides money for Congress' own budget. DeMint's plan was to add an amendment to the spending bill that would have provided for an audit of the Fed to include information about its funding facilities, market operations and any agreements with foreign banks and governments, DeMint told senators, according to Reuters.

************************************************************************************************

Now White House joins 'birth hospital' cover-up
Spokesman belittles WND reporter, asks 'what reporting' has been done
---
Posted: July 13, 2009
6:42 pm Eastern
Joe Kovacs and Bob Unruh
© 2009 WorldNetDaily
Press Secretary Robert Gibbs did not confirm the authenticity of the alleged Jan. 24, 2009, letter from President Obama to his purported place of
birth
, Kapi'olani Medical Center. His remarks begin at the 55:27 mark of the press briefing. (Click photo to view)
White House Press Secretary Robert Gibbs today refused to confirm that a letter posted by the Kapi'olani Medical Center for Women and Children in Honolulu – purportedly from President Obama claiming the facility as his birthplace – is, in fact, real.
The issue arose today when Les Kinsolving, WND's correspondent at the White House, asked Gibbs about the letter, which the hospital also used in a magazine fundraising article.
However, when WND reported on the posted images and questioned their authenticity, the hospital concealed the online image, and then refused to confirm the letter even exists.
Gibbs' answer came in response to Kinsolving's question, which begins at the 55:27 mark into the video recorded by C-SPAN:

While you and the president were overseas on July the 7th, there was on the

Internet

a copy of a letter on White House letterhead dated January the 24th, 2009, with the signature "Barack Obama," which stated, "The place of my birth was Honolulu's Kapi'olani Medical Center." And my question is, can you verify this letter? Or if not, would you tell us which Hawaiian hospital he was born in, since Kapi'olani, which used to publicize this, now refuses to confirm?
****************************************************************************************

Soldier balks at deploying; says Obama isn't president
Says he shouldn't have to go to Afghanistan because Obama is not a U.S. citizen
************************************************************************************************
Obama resolves to directly sponsor resumed Israel-Syrian peace talks
DEBKAfile Exclusive Report
July 14, 2009, 2:30 AM (GMT+02:00)
US envoy Fred Hoff asks Israel to resume talks with Syria from point of last interruption.
DEBKAfile's diplomatic and Washington sources disclose that Fred Hoff, head of the Syrian desk in George Mitchell's US Middle East mission, posed a question to Israeli's leaders, prime minister Binyamin Netanyahu and defense minister Ehud bark when he met them Monday, July 13: Is the incumbent government prepared to restart talks with Syria from the point at which ex-prime minister Ehud Olmert's exchanges with Syrian president Bashar Assad were interrupted last December?
They broke off when a few days later, Israel launched its Cast Lead operation against Hamas in the Gaza Strip and were never resumed after Olmert left office in February.
Turkish prime minister Tayyep Erdogan was the live wire in those indirect talks, shuttling between the Israeli and Syrian delegations in Ankara. Towards the end of that round, Assad demanded a map showing the precise lines of Israel's projected withdrawal from the Golan Heights. Olmert refused him and the negotiations fizzled out.
According to DEBKAfile's Jerusalem sources, Hoff received no clear answer to his question. Netanyahu and Barak said they would first have to find out exactly what went on at the Ankara talks. They were most likely playing for time before grappling with the pressure from Washington to go back to the negotiating table with Damascus, this time under US auspices.
But the US president is in a hurry. He invited the heads of American Jewish organizations to meet him at the White House for the first time early Tuesday, July 14, to allay their concerns about Iran's nuclear threat and his demands for an Israeli freeze on settlement expansion. He told them the US remains committed to Israel and will not implement any foreign policy that would threaten its security.
Although the event was not on his public schedule, Obama believes that bringing the American Jewish community on board is a key factor for the success of his Middle East plans and Israel policies.
Three liberal Jewish groups never invited to the Bush White House, Americans for Peace Now, the Israeli Policy Forum and J Street, were present, along with heads of the mainstream organizations, American Israeli Public Affairs Committee (AIPAC), the Anti-Defamation League, Hadassah, Jewish Council for Public Affairs, National Jewish Democratic Council, Orthodox Union, United Jewish Communities, Union for Reform Judaism, United Synagogue of Conservative Judaism and the American Jewish Committee.
The three fringe groups, DEBKAfile's sources report, have the ear of two high-ranking White House aides, chief of staff Rahm Emanuel and close presidential adviser David Axelrod.
In recent weeks, they have been lobbying administration and White House circles to persuade the president that Israel must be cornered into making essential decisions on the peace process with the Palestinians and Arab states and, if necessary, solutions imposed on the Netanyahu government - without regard to the deep Palestinian divisions.
After midnight, our Washington sources quote participants at the meeting with the president as saying that intense Israeli media focus created the impression that the US was leaning hard on Israel, while ignoring White House pressure on the Palestinians and Arab governments to desist from inflammatory incitation and terror against Israel. Obama spoke of differences with Israel as arguments inside a family, but avoided committing himself to visiting Israel.
The US president defended his policy of engaging Iran and stressed that Tehran's rejection of dialogue would have consequences. He did not elaborate.
*************************************************************************************************

LOOK AT THE FACES OF DEATH:

Look at the faces and eyes of some of the people in power and you will see

"DEATH"

... look at the

"EREV RAV"

traitors and you will soon see "DEATH"... G-D will now take his revenge world wide and especially in this country. He shows no MERCY AND NO RULES OF ENGAGEMENT TO ANYONE. Look at Afghanistan. Look world wide and see absolute fear in the eyes of people and this is just the VERY BEGINNING. YOU MAY BE ABLE TO LIE AND DECEIVE HUMANS BUT YOU CAN NOT LIE AND DECEIVE YOUR CREATOR.
All I see is the WRATH OF G-D COMING...
G-D's TIME IS DIFFERENT THAN OURS...
Senator Ted Kennedy Has Brain Cancer
Sen. Arlen Specter diagnosed again with cancer
Castro Reported to Have Cancer
King Hussein - Jordan - cancer
Bob Dole - cancer
Moshe Dayan - cancer
john kerry - cancer


Richard Nixon - cancer
A Q Khan - prostate cancer
Fred Thompson discloses he has cancer


Powell has prostate cancer surgery
Mayor Rudolph Giuliani - Prostate Cancer


Israeli leader Olmert Has Cancer
NKorea's Kim has pancreatic cancer
ARIK SHARON - DEAD - I DO NOT BELIEVE WHAT THEY ARE TELLING YOU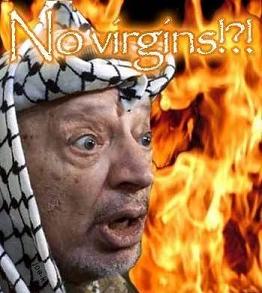 Abbas dedicated his "election" victory in part to the Arab Hitler Yasser Arafat, who recently died of AIDS -
Arafat is shown making the hajj (pilgrimage) to Muslim terrorist Mecca in Saudi Arabia, the heart of global Islamic terrorism
Iran in mass production of long-range, solid-fuel Sejil surface missiles
DEBKAfile Exclusive Report
July 13, 2009, 9:29 AM (GMT+02:00)
Iran's advanced Sejil II surface missile
Iran is slowing down the manufacture of the Shehab-3 surface missile in favor of mass production of the more accurate two-stage 2,000-kilometer range Sejil II ballistic missile powered with solid fuel, which was successfully tested on May 20, DEBKAfile's military and Iranian sources report.
More than 1,000 new Sejil IIs are projected to come off production lines in five years, at the rate of 200 a year.
Western sources say the Iranians are over-ambitious and can deliver no more than 10-15 missiles a year at present, although with a huge multi-billion dollar investment they might raise output to 30.
Liquid-fuel missiles like the Shehab take hours to prepare for firing, during which time they are exposed to oversight by US and Israel spy satellites, whereas the Sejil because it is powered by solid fuel has the huge advantage of stealth. It can only be detected by military satellites and early warning radar systems like the American FBX-T posted in the Israeli Negev after it is airborne and winging towards target.
Iran has also recruited Chinese missile experts to assist in the production of mobile launchers for the Sejil II. The combination of the solid-fuel Sejil mounted on mobile vehicles will give an Iranian missile attack the advantage of surprise, because of the difficulty of tracking and targeting them from space or the air.
DEBKAfile's military sources add that Iran is going all out to fill its arsenal with Sejil II missiles for outwitting Israel's Arrow interceptors if and when they attack Israel. Western missile experts calculate that if Iran lets loose against Israel a simultaneous barrage of dozens of Shehab-3 and a handful of Sejil II, the Arrow will only intercept some of them; the rest will reach their targets.
Iran's arms industry is driving forward at top speed to attain this capability. Israel has entered the arms race by stepping up production of the Arrow anti-missile systems.
At some point, Israel strategists had hoped the surge of unrest in Tehran sparked by the disputed June 12 presidential election would result in the regime pulling funds out of nuclear and missile industries and investing in projects for improving the lives of the disaffected populace. But the challenge to its authority has had the opposite effect. The Islamic rulers have opted for speeding up weapons production and maximizing their tools of war rather than home benefits.
*************************************************************************************************
OBAMA - BREAKING NEWS - LEFT CLICK HERE
........................................................................................................................................................................

BAR CODES FROM "HARRY GORMAN"
My friend Harry is 94 years old.

The whole world is afraid of China-made "black hearted goods".
Can you differentiate which one is made in Taiwan or China ?

If the first 3 digits of the barcode are 690, 691 or 692, the product is MADE IN CHINA.

471 is Made in Taiwan .

This is our right to know, but the government and related departments never educate the public, therefore we have to RESCUE ourselves.

Nowadays, Chinese businessmen know that consumers do not prefer products "MADE IN CHINA ", so they don't show from which country it is made.

However, you may now refer to the barcode, remember if the first 3 digits are:

690-692 … MADE IN CHINA
00-09 … USA & CANADA
30-37 … FRANCE
40-44 … GERMANY
47 ... TAIWAN
49 … JAPAN
50 … UK

BUY USA by watching for "0" at the beginning of the number. We need every boost we can get!
Thomas L. Nate, CPCM
Nate Consulting Group
(574) 876-9200
In our current economic situation, every little thing we buy or do affects someone else and perhaps even their job.

My grandson likes Hershey's candy. It is marked made in Mexico. I do not buy it any more my favorite toothpaste Colgate is made in Mexico now. I have switched to Crest. You have to read the labels on everything.

This past weekend I was at Kroger. I needed 60W light bulbs and Bounce dryer sheets. I was in the light bulb aisle and right next to the GE brand I normally buy was an off brand labeled, "Everyday Value." I picked up both types of bulbs and compared the stats - they were the same except for the price. The GE bulbs were more money than the Everyday Value brand but the thing that surprised me the most was the fact that GE was made in MEXICO and the Everyday Value brand was made in - get ready for this - the USA in a company in Cleveland , Ohio.

So throw out the myth that you cannot find products you use every day that are made right here in the USA.

So on to another aisle - Bounce Dryer Sheets....yep, you guessed it, Bounce cost more money and is made in Canada. The Everyday Value brand was less money and MADE IN THE USA! I did laundry yesterday and the dryer sheets performed just like the Bounce Free I have been using for years and at almost half the price!

So my challenge to you is to start reading the labels when you shop for everyday things and see what you can find that is made in the USA – the job you save may be your own or your neighbors!

If you accept the challenge, pass this on to others in your address book so we can all start buying American, one light bulb at a time! Stop buying from China...........

*************************************************************************************************

Wikipedia says Obama born in Kenya
Online encyclopedia can't make up its mind on president's birthplace
---
Posted: July 12, 2009
11:35 pm Eastern


By Joe Kovacs

© 2009 WorldNetDaily
Wikipedia just can't seem to make up its mind about where President Barack Obama was born.

The free, online encyclopedia this afternoon displayed at least two countries the commander in chief may have been born in – the United States and Kenya.

WND documented how the entry for the "Early life and career of Barack Obama" changed numerous times.

At 4:45 p.m. Eastern, Wikipedia said:

"Barack Obama, the current President of the United States, was born on August 4, 1961 in either Honolulu, in the state of Hawaii[1], or Mombasa, Kenya, to Barack Obama, Sr. (1936–1982) (born in Nyang'oma Kogelo, Siaya District, Nyanza Province,[2] Kenya Colony, British Empire), and Ann Dunham (1942–1995) (born in Fort Leavenworth, Kansas).[3][4] On his mother's side he has a half-sister; on his father's side, Obama has two half-sisters and five surviving half-brothers.[5]"
WND screenshot of Wikipedia entry on the Early life and career of Barack Obama at 4:45 p.m. ET on Sunday, July 12, 2009
Then 20 minutes later at 5:05 p.m., it began to include information regarding the original, hospital-generated birth certificate the president has refused to release:

"Barack Obama, the current President of the United States, was born on August 4, 1961 in either Honolulu, in the state of Hawaii[1], or somewhere in Kenya (the refusal of Obama to release his long-form birth certificate has left this important detail without any confirmation), to Barack Obama, Sr. ... "
FOR CONTINUATION GO TO THIS LINK

*************************************************************************************************
Thule Society, Skull and Bones and Sayeed (Saudi) family secret societies are on the brink of public and open collapse. Multiple insiders reveal one of their biggest secrets: ritualised homosexuality.
************************************************************************************************
HAL LINDSEY - ISAIAH CHAPTER 17, VERSE 1
HAL LINDSEY - THIS WORLD IS OUT OF CONTROL
HAL LINDSEY ISRAEL
*************************************************************************************************

READ LEVITICUS CHAPTER 26, VERSE 19, 20
.......................................................................................................................................................................
America:

Unemployment Worse Than Most People Know


July 13, 2009 | From theTrumpet.com
A closer look at the job market indicates rough times ahead.
The June unemployment report indicated the U.S. job market is still in a fragile state. The United States lost 460,000 jobs for the month according to the report, but a closer look at the numbers shows the job market is even weaker than the report implies.

*************************************************************************************************
JANET JACOBSON
http://my.tupperware.com/JanetJacobson
.........................................................................................................................................................................

Here is an example of our Newly designed DVD Series. Ordering information below!
Teddy Jacobson will sign any "DVD" that is purchased by request at no charge.
1. THE TRUTH ABOUT BUYING A HANDGUN
2. HOW TO BUY USED HANDGUNS
3. HOW TO CLEAN YOUR HANDGUNS
4. DISASSEMBLY AND REASSEMBLY OF COLT 45 SERIES 80 – 1911
5. DISASSEMBLY AND REASSEMBLY OF S&W REVOLVERS
6. DISASSEMBLY AND REASSEMBLY OF SIG SAUER FOR CLEANING
7. DISASSEMBLY AND REASSEMBLY OF COLT 45 SERIES 70 – 1911
8. PREPARING A HANDGUN FOR STREET CARRY
9. HOW TO IMPROVE YOUR PISTOL AND REVOLVER
10. DISASSEMBLY AND REASSEMBLY OF GLOCK PISTOLS/CLEANING
11. HANDGUNS FOR WOMEN
12. TRUTH ABOUT STAINLESS STEEL, TITANIUM & PORTED GUNS
13. HANDGUN SIGHTS – EVERYTHING YOU WANTED TO KNOW
14. THE TRUTH ABOUT AFTER MARKET PARTS AND ACCESSORIES
15. HANDGUNS AND ACCESSORIES THAT I WOULD NOT BUY
16. HOW TO SELECT A GUNSMITH AND PLATTER
17. HANDGUN SPRINGS – EVERYTHING YOU WANTED TO KNOW
18. CARRYING A CONCEALED HANDGUN – TRUTH AND REALITY
19. SMALL HANDGUNS, HOLSTERS & AMMO FOR STREET CARRY
20. HANDGUN AMMUNITION – WHAT YOU NEED TO KNOW
21. SELECTING RELOADING EQUIPMENT
22. SELECTING RELOADING COMPONENTS
23. SELECTING THE BEST HAND TOOLS FOR THE GUNSMITH