MAGSAFE RETAIL PRICES & SPECS
Click here for dealer prices.
Defender Loads: Penetration of 8" to 13". Greater Stopping Power than any hollowpoint ammo in its caliber! Loads in this section are OK for use in alloy-framed guns, and have some penetration to defeat car doors & glass, or one or more home walls or doors.

SWAT Loads: SAFEST for HOME DEFENSE! Low Recoil & Wall Penetration. Massive Kinetic Energy dump. OK in alloy-framed guns.

"Maximum Effort" Loads: "MAX" Loads offer MAGNUM performance, yet less recoil than standard, less-powerful JHP ammo.

Rifle Loads: Created for Snipers & Hostage Response Teams, but the 80-grainers drop deer-sized game like a lightning bolt at 100+ yards.
---
Total amount of purchase: $0.00
---
Click here for dealer purchase.

BACK TO TOP

......................................................................................................................................

A Secret Afghanistan Mission Prepares for War with Iran
Those predicting war with Iran or some Bush-Cheney October surprise attack on Tehran are constantly looking for signs of military preparations: a B-52 bomber that mistakenly takes off from North Dakota with nuclear-armed cruise missiles; a second or third aircraft carrier entering the Persian Gulf; a B-1 crashing in Qatar.
Since the most likely path to war with Iran is not Marines storming the beach but a strike on nuclear facilities and "regime" targets, signs such as these can often just be mirages. The true strike is not necessarily going to come with any warning, and the U.S. military has developed an entire system called "global strike" to implement such a preemptive strike.
A secret mission conducted last August over Afghanistan caught my eye because it tells us everything we need to know about the ability of the U.S. military to conduct a bolt-out-of-the-blue attack in Iran. It also tells us how useless such a strike might be.
On Aug. 12, 2007, four F-16CJ fighters took off on an 11-hour mission from Iraq to Eastern Afghanistan, crossing the airspace of six different nations, before dropping more than a dozen precision-guided bombs on Taliban targets. The crews of the record-breaking flight received the coveted Clarence MacKay Trophy for 2007, an award given annually for "the most meritorious flight" of the year.
The secret mission had never before been attempted, according to the Air Force, and the pilots were allotted a two-minute window of attack at the end of their 2,100-mile flight. The entire non-stop mission, which took 13 aerial refuelings, was the equivalent of flying from New York to Los Angeles and back.
The mission was a success, according to the Air Force: It resulted in "direct hits" that allowed coalition ground forces to "conduct raids on Taliban positions."
However, a check of the news out of Afghanistan for the week of Aug. 12 reveals no real air strike of significance. On Aug. 12, the wire services reported fighting near the Pakistani border and the death of three U.S. soldiers and their Afghan interpreter from a roadside bomb. Further fighting was reported on Aug. 13 and Aug. 14, but no significant bombing missions in support of U.S. or Afghan forces. On Aug. 15, the Afghan government announced a large scale three-day operation in the area of Tora Bora, an operation launched in response to the killing of three U.S. soldiers by IED earlier that week. Officials said nearly 50 suspected Pakistani and Taliban militants were killed in air and ground operations. Coalition aircraft carried out two sorties to target the Taliban positions in that area, an Afghan official said.
I don't doubt that the F-16CJ night mission was complicated and historic, as well as physically and mentally demanding. The crews, according to the Air Force, worked with new operating instructions and went into the unknown. The squadron commander had only 18 hours to plan and prepare for the attack. The mission was so secret, furthermore, it was not listed on the daily Air Tasking Order, the daily schedule distributed throughout the U.S. military, further complicating aerial refuelings and overflights.
If on Aug. 12, 2007, the United States had killed Osama bin Laden or scored some major victory in Afghanistan, one might fully appreciate the mission and the award of the MacKay Trophy. But I suspect that what was important here is that the mission went like clockwork, not that something important in Afghanistan was destroyed.
None of this is to besmirch the effort or the achievement. But if this was really a rehearsal to attack Iran, it was a mission where getting the airplanes over the target was more consequential than what was actually bombed.
.......................................................................................................................................................................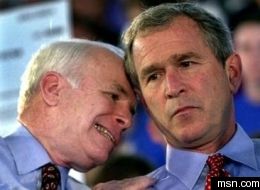 .....................................................................................................................................................
Exclusive: Lebanese army chief defies government as Syria steps in to back Hizballah's conquest of Beirut districts
May 9, 2008, 1:49 PM (GMT+02:00)
Shiite gunman in Beirut faces no military resistance
At least 11 people were killed Friday, May 9, Day 3 of fierce clashes between Hizballah and pro-government forces, the worst since the 1975-90 civil war. At noon, Syrian Social Nationalist Party's units entered Beirut to support Hizballah's advancing occupation of Sunni West Beirut districts.
DEBKAfile's Middle East sources report that Thursday night, army chief Gen. Michel Suleiman refused to obey prime minister Fouad Siniora's order to declare a state of emergency for the crisis created by Hizballah's declaration of war against the government. The general warned that if the government enacted an emergency, he would order the troops to return to barracks.
The SSNP is a Greek Orthodox arm of Syrian military intelligence.
Hizballah and fellow Shiite Amal fighters were thus able to seize control of most of pr-government Sunni West Beirut in clashes that have spread to other parts of the Lebanon while the government was left unprotected.
The urban warfare shut down Lebanon's port and all but closed the international airport, with burning barricades on major highways in Beirut.
The army has only interfered in extreme situations. Friday, soldiers rescued the anti-Syrian majority leader Saad Hariri and allied Druze leader Walid Jumblatt when their mansions were surrounded and attacked by Shiite forces, but they did not make the assailants move out. The Lebanese army, half of whose members are Shiites, thus permitted Hizballah and Amal clinch their control of the Sunni neighborhoods.
The Lebanese army also took over the pro-government Future TV station and newspaper owned by Hariri after they were blown up. The army agreed to keep the station off the air.
DEBKAfile's military sources report that the United States, France and Israel are watching passively as Lebanon falls to Iran's surrogate terrorist group Hizballah. Since the 2006 Lebanon war, prime minister Ehud Olmert has insisted improbably that the conflict had left Hizballah seriously weakened.
Hizballah's leader Hassan Nasrallah warned Thursday night that the only way to stop the violence was for the "black gang" ruling the government to withdraw its decisions to close his military telecommunications network and restore Hizballah loyalists to key positions at Beirut international airport.
........................................................................................................................................................................................................

Can This Man Save Israel?
October 29, 2007 | From theTrumpet.com


How the resurgence of Likud may actually hasten the division of Jerusalem.
By Stephen Flurry
My father stated on television in January 2006 that Benjamin Netanyahu might return to power in Israel. Two months later, his Likud party got trounced in parliamentary elections. Its 38 seats in the 120-seat parliament got slashed to just 12.
Today, however, Likud has revived—and Netanyahu, judging by recent public opinion polls, is first in line to succeed Ehud Olmert as Israel's next prime minister.
How close are we to a rightward shift in Israeli politics? And should that happen, how will it impact the status of Jerusalem as the undivided capital of the Jewish state?
No political party in Israel has ever obtained a simple majority of seats in the Knesset (61). The party with the most seats, however, forms a majority rule by coalescing with enough parties to maintain control. Olmert's Kadima-led government consists of a five-party coalition—Kadima (29 seats), Labor (19), Shas (12), Yisrael Beiteinu (11) and Gil Pensioners (7)—totaling 78 seats. Israel's next parliamentary election isn't scheduled until March 2010. But if Kadima's coalition breaks up before then, it would force early elections.
Jerusalem's status as Israel's capital city is one critical issue now testing the strength of Olmert's government. Olmert's plan for re-dividing Jerusalem has sharply divided members of the Knesset, as highlighted by Netanyahu's parliamentary speech on October 8. "According to the government's plan," he said, "Israel will withdraw to the 1967 lines, hand over half of Jerusalem to the Palestinians and relinquish Israeli control over the holy sites in the city. Let there be no confusion—this is the plan. All attempts to disguise it are futile."
Later, Netanyahu asked, "How many times is it possible to repeat the same blunder, to proceed with the same blindness? … The government concedes everything in advance. It erodes Israel's positions in any future negotiation—and gets nothing in return. This is not how you negotiate! This is not how you make peace! But the government contends that by offering these far-reaching concessions, it is strengthening the moderates and weakening the extremists. The opposite is true."
How true that is! And yet, succumbing to pressure from the U.S. State Department and from left-wingers in the Labor Party, Olmert forges ahead with his suicidal mission of helping build a terrorist state bordering Israel on every side! But there is a political price: If he pushes too hard with his appeasement proposals, right-leaning members of his coalition might jump ship.
This is exactly what Netanyahu is angling for. "I ask you, my friends in Shas and Yisrael Beiteinu," Netanyahu said in his speech, "What are you doing in this government? Do you really agree with a policy that would have Hamas rule over neighborhoods in Jerusalem? … You are not preventing the danger by sitting in the government. On the contrary, you are giving legitimacy to a dangerous initiative and allowing it to happen."
Between them, conservatives in Shas and Yisrael Beiteinu fill 23 seats in Olmert's coalition. If they left, the coalition would suddenly be in the minority.
"If you are tired, step aside," Netanyahu said—a not-so-subtle reference to Olmert's infamous "we are tired of fighting, we are tired of being courageous" comment shortly before becoming prime minister. "If the government has stopped believing in the justice of our cause," Netanyahu concluded, "if it is weary of standing up to our enemies—it must do one thing: Go to the people and set a date for elections."
Besides the status of Jerusalem, Olmert is feeling heat on other fronts. He is currently undergoing three criminal investigations, which is unprecedented in Israel's history as a state. Added to that, when the Winograd Commission releases its final report on Olmert's mishandling of last summer's war in Lebanon (which the commission has promised by year's end), some insiders have speculated that Labor Party Chairman Ehud Barak may remove his party from the coalition in an attempt to topple the government.
So Netanyahu may get his wish for new elections sometime in 2008. And if he does, he may well become Israel's next prime minister.
If that happens, how would that impact the status of Jerusalem?
He would undoubtedly return to power on the same platform he outlined in his October 8 speech: "Keep Jerusalem United." And while his will to fight against terrorism might be far stronger than Olmert's, by that point, it will be too little too late.
Too much damage has been done.
"Perhaps Israel's greatest diplomatic failure since 2000," Caroline Glick wrote in a Jerusalem Post column, "has been its failure to disavow Barak's offers and remove them from the negotiating table. Once Arafat refused Barak's far-reaching concessions and chose instead to launch a war against the Jewish state, Israel had numerous opportunities to make clear these concessions were no longer on offer. Disavowing them is crucial not simply because they are diplomatically unwise. They are strategically suicidal" (October 4).
A seven-year record of surrendering without a fight is not exactly a position of strength for the next prime minister to operate from—no matter how conservative he might be. And even if he does resolve to fight, the Israeli people have already been conditioned to give up half of their capital.
It wasn't like that in January 2001, when Israel's populace first learned about the stunning concessions Barak had offered Arafat. Jerusalem's mayor at the time, Ehud Olmert of all people, organized a "One Jerusalem" demonstration in which 400,000 Israelis from all over the country assembled at the Jaffa Gate entrance to the Old City to declare their support for a united city under Jewish sovereign rule. It was Israel's largest protest in its history.
That spontaneous reaction in support of one Jerusalem has long since evaporated; the weak will of Israel's leadership these past seven years has spread like cancer all over Israel.
From the Jewish perspective, as I wrote in the July Trumpet, the real significance of the failed negotiations between Barak and Arafat in 2000 is not that Arafat refused to accept half of Jerusalem—it's that an Israeli prime minister actually made the offer. Before July of 2000, that had never happened. But with Jerusalem placed on the table as a bargaining chip, and left there ever since, Israelis have had several years to warm up to the idea. A poll by Jerusalem Institute for Israel Studies in May found that 58 percent of Israelis supported the idea of giving up parts of Arab East Jerusalem if it would solidify a peace deal with the Palestinians.
Today, it would be difficult imagining 40,000 Jews, let alone 400,000, rallying to protest the division of their capital.
On the other hand, imagine the Arab reaction to an Israeli politician arriving seven or eight years after Camp David promising to disavow everything Barak and Olmert conceded.
Mahmoud Abbas would be the real loser in that scenario, looking at it politically. And Hamas, which has been calling for negotiations to cease between the Palestinian Authority and Israel (not to mention the destruction of Israel as a state), would be vindicated throughout the Arab world. Haven't we said this all along, Hamas would gloat. Negotiations with Israel are futile; it has never been serious about achieving peace.
Back for a moment to my father's Jan. 6, 2006, Key of David program. Here was his Bible-based forecast: He said Israel is "going to be taken by force, and you need to realize that. Now, that might also indicate that the Likud, or the conservative party, will get in power." That statement was based on a prophecy in Zechariah 14:1-2 that indicates a Hamas-dominated Palestinian insurgence, backed by Iran, will take half of Jerusalem by force.
In March 2006, my father followed up that program with this comment in the Trumpet: "[B]ased on the conflict Zechariah describes between the Palestinians and the Israeli government … Benjamin Netanyahu's conservative Likud party could bounce back and win the Israeli elections …."
That didn't happen in March 2006. But look at the situation today. An October poll revealed that if elections were held right now, Likud would win 28 seats and Kadima's majority would plunge from 29 to 13.
However the details play out, prophecy is sure. The violent division of Jerusalem as prophesied by Zechariah doesn't depend on a conservative government being elected in Israel. But if Benjamin Netanyahu does return to power, as my father suggested in early 2006, you could definitely see how the Zechariah 14 crisis would come to a head much more quickly. •
Zechariah Chapter 14
| | |
| --- | --- |
| א הִנֵּה יוֹם-בָּא, לַיהוָה; וְחֻלַּק שְׁלָלֵךְ, בְּקִרְבֵּךְ. | 1 Behold, a day of the LORD cometh, when thy spoil shall be divided in the midst of thee. |
| ב וְאָסַפְתִּי אֶת-כָּל-הַגּוֹיִם אֶל-יְרוּשָׁלִַם, לַמִּלְחָמָה, וְנִלְכְּדָה הָעִיר וְנָשַׁסּוּ הַבָּתִּים, וְהַנָּשִׁים תשגלנה (תִּשָּׁכַבְנָה); וְיָצָא חֲצִי הָעִיר, בַּגּוֹלָה, וְיֶתֶר הָעָם, לֹא יִכָּרֵת מִן-הָעִיר. | 2 For I will gather all nations against Jerusalem to battle; and the city shall be taken, and the houses rifled, and the women ravished; and half of the city shall go forth into captivity, but the residue of the people shall not be cut off from the city. |
| ג וְיָצָא יְהוָה, וְנִלְחַם בַּגּוֹיִם הָהֵם, כְּיוֹם הִלָּחֲמוֹ, בְּיוֹם קְרָב. | 3 Then shall the LORD go forth, and fight against those nations, as when He fighteth in the day of battle. |
| ד וְעָמְדוּ רַגְלָיו בַּיּוֹם-הַהוּא עַל-הַר הַזֵּיתִים אֲשֶׁר עַל-פְּנֵי יְרוּשָׁלִַם, מִקֶּדֶם, וְנִבְקַע הַר הַזֵּיתִים מֵחֶצְיוֹ מִזְרָחָה וָיָמָּה, גֵּיא גְּדוֹלָה מְאֹד; וּמָשׁ חֲצִי הָהָר צָפוֹנָה, וְחֶצְיוֹ-נֶגְבָּה. | 4 And His feet shall stand in that day upon the mount of Olives, which is before Jerusalem on the east, and the mount of Olives shall cleft in the midst thereof toward the east and toward the west, so that there shall be a very great valley; and half of the mountain shall remove toward the north, and half of it toward the south. |
...........................................................................................................................................................

«
Israel's Prime Minister Ehud Olmert faces charges that could derail his ministership.
May 9, 2008 | From theTrumpet.com


Are we about to witness a move to the right in Israeli government?
Israel's internal politics are once again in crisis.
It seems Prime Minister Ehud Olmert has stumbled from one crisis to another since coming to power. Police investigators met with Olmert on May 2 about what is rumored to be serious charges filed against him over alleged business dealings and bribes.
Whether or not the charges are founded, they are further destabilizing an already precarious government, with the conservatives indicating they will take advantage of the situation.
"We will act with all our determination to topple the government," Likud Knesset member Silvan Shalom said on Israeli Radio. "The Israeli government is drowning in corruption."
If the investigation gains traction, it will make it extremely difficult for Olmert to effectively lead his country—if not force his resignation—and there appears to be no other leader in his Kadima party capable of taking over.
Watch for a possible resurgence of the conservative Likud party as Olmert's party is further weakened. Our November/December 2007 Trumpet cover story, "Can This Man Save Israel?", details why we are expecting to see a return to more conservative government in Israel. •
..................................................................................................................................
Video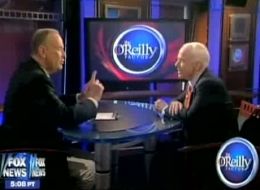 .......................................................................................................................................................
It's radioactive, and it's missing
'9 items alone could create a dirty bomb'
---
Posted: May 09, 2008
12:00 am Eastern


© 2008 WorldNetDaily
LONDON -- Britain's intelligence service MI5 has launched a high priority search for more than 1,000 pieces of missing radioactive medical equipment used in the treatment of cancers and other illnesses in British hospitals, says a report in Joseph Farah's G2 Bulletin.
The loss was discovered after Britain's understaffed National Health Service hospitals made their quarterly inventory returns to the government Environmental Agency -- responsible for the safety of all medical radioactive materials.
In all, some 10,000 items -- mostly used in nuclear medicine -- were accounted for. Those passed their use-by date were destroyed at one of Britain's nuclear reactors.
..................................................................................................................................