WELCOME TO THE NO BS ZONE OF TEDDY JACOBSON
PLEASE PASS THIS BLOGGER LINK TO YOUR FAMILY AND FRIENDS.
....................................................................................................................................................
NOT RECOMMENDED

- THERE ARE BETTER SOURCES TO BUY FROM
...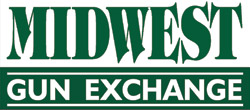 ............................................................................................................................................................
THE OCTOBER SURPRISE - VIDEO YOU MUST SEE
http://jewagainstobama.wordpress.com/2008/10/15/an-october-surprise/
..............................................................................................................................................................
YOU MUST NOW ASK YOURSELF HOW CAN YOU VOTE FOR "OBAMA" WHO IS GOING TO DISTRIBUTE THE WEALTH LIKE IN CHINA AND RUSSIA BUT IT WILL NOT AFFECT THE PEOPLE IN POWER, ONLY YOU AND ME. ASK KARL MARX BECAUSE THAT IS WHAT IS COMING. YOU ARE GOING TO SELL YOUR SOUL TO WHAT EVER DEVIL THERE IS. YOU STILL HAVE NEVER SEEN A REAL NOTARIZED BIRTH CERTIFICATE PROVING "OBAMA" IS AMERICAN BORN.
MANY LIKE ME THINK HE WAS BORN IN KENYA OR INDONESIA.
McCAIN WOULD NOT HAVE BEEN MY CHOICE BUT HE IS THE LESSER OF THE TWO EVILS. I WILL HOLD MY NOSE AS HIS MOTHER INSTRUCTED AND VOTE FOR HER "JOHNNY"...
........................................................................................................................................................
go to
www.commentsbyt.blogspot.com
...................................................................................................
UPDATED WEDNESDAY - OCTOBER 15, 2008
WE ARE BEING SCAMMED BY THE LIBERAL MEDIA:
Jackson: "Decades of Putting Israel's Interests First" About to End
October 15, 2008 | From theTrumpet.com
Jesse Jackson is "just a supporter" of Barack Obama, not a spokesman or an adviser. But his connections to the American presidential candidate are deep and go back for some years.
In the New York Post, Amir Taheri reports that Jackson, at an event last week in France, spelled out how he believes America's foreign policy would change under an Obama administration.
The most important change would occur in the Middle East, where "decades of putting Israel's interests first" would end.

Jackson believes that, although "Zionists who have controlled American policy for decades" remain strong, they'll lose a great deal of their clout when Barack Obama enters the White House.
The insulting reference to "Zionists" aside, Jackson may well be right about what we might soon see from the White House. Biblical prophecy suggests such an eventuality.
In Zechariah 11:14 is a prophecy that God would "break the brotherhood between Judah and Israel." This could refer to a future rift between America (biblical Israel) and the Jewish state (Judah).
In some ways, this rift is already developing, simply because America is proving itself unable or unwilling to confront the existential threats facing the Jewish state, most notably Iran and its terrorist proxies in Lebanon and the Gaza Strip. Given the fact that America is essentially Israel's only ally, this is no small loss.
The Trumpet has spoken often of the prophecy in Zechariah 14:2 that half of Jerusalem will be taken from the Jews by violence, which will lead to Israel's downfall. The less reliable America becomes as an ally, the more isolated and vulnerable little Israel becomes, and the closer this prophecy comes to being fulfilled.
Read Jerusalem in Prophecy to better understand these future events. •
************************************************************************************************
NEXT OCTOBER SURPRISE ??
WE ARE APPROACHING THE GATES OF HELL
Obama raised $1 million for foreign thug's election
Democrat joined Libya's Gadhafi among top contributors to Odinga
---
Posted: October 14, 2008
9:27 pm Eastern


By Jerome R. Corsi
© 2008 WorldNetDaily
Raila Odinga
NEW YORK –Sen.

Barack

Obama

, with a donation of nearly $1 million, and a son of

Libyan

dictator Muammar Gadhafi were among the biggest contributors to the

presidential

campaign

of controversial Kenyan leader Raila Odinga, according to an internal document obtained by WND.
The memo was prepared by the head of Odinga's campaign finance accounting section, Shakeel Shabbir, as an official report delivered to the national treasurer for Odinga's Orange Democratic Movement party, or ODM.
Among the 72 individuals and organizations that contributed money to Odinga's 2007 presidential run in Kenya, Shabbir lists "Friends of Senator B.O." as having donated 66,000,000 Kenyan schillings, about $950,000.
Saif el-Islam Gadhafi, the Libyan strongman's second oldest son, reportedly donated 53,450,000 Kenyan schillings, about $765,000.
OBAMA VIDEO FROM CANADA - MUST SEE
http://canadafreepress.com/index.php/article/5411

******************************************************************************************
Michelle Obama calls Corsi 'evil'
She tells foreign news agency 'to support Africans and African-American view'
---
Posted: October 14, 2008
9:36 pm Eastern


© 2008 WorldNetDaily
Michelle Obama
WASHINGTON – Michelle Obama placed a surprise call to an African news agency to protest its coverage of WND investigative stories about her husband – characterizing the source of the material as "racist" and Jerome Corsi as "evil."
The call was placed to African Press International, according to a report in the publication today. It said Michelle Obama accused API of "colluding with American Internet bloggers in an effort to bring down her husband."
The report said Mrs. Obama had hoped the African media "was mature enough to be in the front to give unwavering support to her husband, a man Africans should identify themselves with."
API's account said it was "only relaying what the American bloggers and other media outlets had discovered through their investigations." This, according to the story, angered her.
WND senior staff writer Jerry Corsi
"African Press International is supposed to support Africans and African-American view," she reportedly said. "It is strange that API has chosen to support the racists against my husband. There is no shame in being adopted by a stepfather. All dirt has been thrown onto my husband's face and yet he loves this country. My husband and I know that there is no law that will stop him from becoming the president, just because some American white racists are bringing up the issue of my husband's adoption by his stepfather. The important thing here is where my husband's heart is at the moment. I can tell the American people that my husband loves this country and his adoption never changed his love for this country. He was born in Hawaii, yes, and that gives him all the right to be an American citizen even though he was adopted by a foreigner."
AFI asked Michelle Obama to comment on the detention of Corsi during his visit last week to Kenya, where he was investigating the presidential candidate's links to a controversial strongman serving as prime minister.
*******************************************************************************************

ITN
October 14, 2008
Lord West, the former head of the Royal Navy, said there was a "huge" threat from extremists as the House of Lords continued debating the Counter Terrorism Bill.
Lord West said: "There is another great plot building up again and we are monitoring this.
He said: "Some of the measures that we have put into place in the past 15 months have made us safer, but that does not mean that we are safe. The threat is huge. It dipped slightly and is now rising again within the context of 'severe'.
**************************************************************************************
THIS IS A MUST READ SCENARIO
Original Post: FROM CHICAGO

The Sun Times today gave a major clue that Barack Obama will indeed go down with Tony Rezko, sooner rather than later. It looks as though Rezko is about to turn on Alexi Giannoulias, the 30-year old State Treasurer of Illinois (who was elected only because Obama backed him).
Here's where all the clues are…and then we'll walk you through the local Chicago politics on how today's hint by the Sun Times has us convinced, for the first time ever, that prosecutor Patrick Fitzgerald could indeed send Barack Obama to jail.
We need to repeat that: we never believed, until now, that Obama would go to jail for anything related to Rezko. Today, this breaking news about what Rezko is singing to the Feds about makes us reconsider all of that.
Barack Obama will serve a prison sentence in the next few years — because knowing Fitzgerald, there is no reason he would be going through all of this if that was not the targeted goal in the long term.
(1) Michael Sneed in her Sun Times column 10/10/08 had the following tidbit:
Sneed hears rumbles political fund-raiser/fixer Tony Rezko, who is now singing sweetly to the feds from his cell at the Metropolitan Correctional Center, has been talking about his "dealings" with a Chicago bank, which has political connections.
(2) We just spoke with someone well-connected in Chicago politics who told us that the bank Sneed is talking about has to be Broadway Bank, which is owned by the politically-connected Giannoulias family. We were told that Sneed's column confirms rumblings people we know heard independently that Tony Rezko is giving up the Giannoulias family to Patrick Fitzgerald — Rezko and the Giannoulias family are as close and tied together as anyone in Chicago could be. If Rezko is turning on them, then Rezko is going to give up Governor Rod Blagojevich and Obama too.
We don't want to end up in cement shoes for implying anything here, but if you live in Chicago for any length of time, you hear rumors about Broadway Bank, the Giannoulias family, and insert Tony Soprano references here. Kapeech?
(3) So, Rezko is singing about the Giannoulias family and its longtime "business dealings" in Chicago, which would interest someone like Fitzgerald and the Justice Department, who have had a long ambition to crack Soprano-style business dealings in Chicago (the city known for Al Capone hasn't changed much, really). The next plate to drop in this will be Fitzgerald then leaning on the Giannoulias family to give up someone bigger than them, who Fitzgerald once discussed in terms of hoping "he has the morals to do the right thing", to paraphrase. We now believe that person Fitz was talking about is Barack Obama.
(4) The Giannoulias family was involved with Obama as far back as his first state senate campaign in 1996. It has been long rumored here in Chicago that Obama obtained a sweetheart deal on his first town home here in Chicago — which he could not have afforded otherwise — and guess who the financing came from for that house? We've been told it was Broadway Bank, the Giannoulias bank. Now, this sets up a scenario where the Giannoulias family helps Obama with his campaign finances and gets him deeper in their pocket with his sweetheart mortgage deal (for the first home he owned that he could not afford) – all in exchange for quid pro quo to be determined later.
(5) One favor political Chicago claims Obama did for the Giannoulias family was in 2006 when, out of the blue, 29 year old Alexi Giannoulias, with no experience, and without ever having voted before, decides to run for State Treasurer of Illinois. Also out of the blue, Barack Obama endorses Alexi Giannoulias for State Treasurer. This was a SHOCK to everyone in Chicago — and Giannoulias would have never become State Treasurer without Obama's help. In political circles here, it has always been believed that this endorsement was bought years ago with that sweetheart mortgage deal Broadway Bank arranged for Obama to buy his town house.
(6) So, the Tony Rezko sweetheart deal was not the first magic home loan Obama ever received to buy a house he could not afford.
There's more to this that looks like it will break soon. We were STUNNED when we read Sneed's column because we never in a million years believed Fitz would actually be able to take down Obama.
We do not believe this will come out before the election, however, but we do believe Fitzgerald will continue his prosecution to the highest level, because that is what he does. Jean Valjean got off easy, compared to what it's like to be in the crosshairs of perhaps the greatest prosecutor this nation has had in a generation. Patrick Fitzgerald is a force of nature.
Sneed's clue can only mean Broadway Bank…we've now heard this from several people in Chicago. And Broadway Bank can only mean Giannoulias. And Giannoulias leads to Obama through that town house home loan and the quid pro quo political endorsement several years later. And that home loan ties back to Rezko, in that it was the first of two shady home buys Obama made with quid pro quos attached to them.
Just thinking that last paragraph out, Obama's defense in the Rezko business was that he never did anything for Rezko so there was no quid pro quo. What the Giannoulias and Broadway Bank stuff proves is that Obama sits in people's pockets for a while before the favor is given. He bought that town house sometime between 1997-2000 or so, since he lived there for a few years before trading up to the Obama Mansion with Rezko's help in 2005, after he was in the United States Senate. And it looks like the payback was not given to the Giannoulias family until 2006, with Obama's endorsement of Alexi Giannoulias for State Treasurer.
**************************************************************************************
OBAMA THE SOCIALIST - VIDEO
http://www.youtube.com/watch?v=wNuqV7N_bj0
MUST SEE VIDEO - OBAMA ON HIS MUSLIM FAITH
http://www.youtube.com/watch?v=oIXRt57tM3Q
Koran Sura 5:51 commands Muslims not to take Jews and Christians (infidels) as friends

Koran Sura 9:29 commands Muslims to fight against Jews and Christians until they either submit to Allah or die by the sword.

Koran Sura 2:65-66 and Sura 5:60 contain references to Jews as "apes and swine to be despised and rejected."
...................................................................................................................................................
FOR THOSE THAT WANT TO READ AND PASS ON MY EXPERIENCE WITH GLENN R. CHUMLEY OF THIS MEDICAL ALERT PROBLEM, I WILL JUST POST THE LINK.
http://actionsbyt.blogspot.com/2008/10/glenn-r-chumley-abuses-elderly-scam.html
............................................................................................................................................................
I AM GOING BACK TO MY USUAL POSTING ON THIS BLOG TO WARN YOU THAT WE HAVE ALREADY HAD ONE MAJOR OCTOBER SURPRISE (global financial meltdown) AND THERE MAY BE ANOTHER BUT NO ONE BUT G-D REALLY KNOWS AT THIS POINT IN TIME. YOU MUST NOT COUNT ON ANY ONE BUT YOUR SELF TO PROTECT YOU AND YOUR FAMILY. THE CLOCK IS TICKING ON ALL OF US AND THERE IS NOT A THING WE CAN DO EXCEPT PREPARE TO INDIVIDUALLY SURVIVE ONLY IF YOU WANT TO.

YOU MUST BY NOW HAVE SECURED SOME FOOD AND WATER AND THE BEST COMMODITY FOR BARTER IN MY HONEST OPINION IS STILL AMMUNITION. YOU CAN NOT EAT GOLD OR SILVER AND THESE FAT CATS THAT GOT SO GREEDY CERTAINLY DESERVE WHAT THEY ARE GOING TO GET, BUT IT DOES NOT HELP THE HONEST PEOPLE LIKE YOU OR ME.

I HAVE KNOWN THIS WAS COMING FOR YEARS BUT I HAD NO WAY TO PUT A DATE ON ANYTHING. THANKS TO MY FRIEND STACEY DEAN THE ASTROLOGER SHE HAS BEEN ABLE TO PUT DATES ON WHAT HAS BEEN BOTHERING ME. WE HAVE ALMOST NO CHOICE IN VOTING FOR McCAIN, AND AS HIS MOTHER ONCE SAID, PEOPLE WILL HAVE TO HOLD THEIR NOSE AND VOTE FOR HER "JOHNNY" - BOY WAS SHE RIGHT.

IF YOU ARE A CONSERVATIVE AMERICAN YOU CAN NOT VOTE DEMOCRATIC THIS ELECTION. AT THIS POINT IN TIME I WANT TO SEE A BIRTH CERTIFICATE SHOWING THAT OBAMA IS AMERICAN BORN. I DO NOT WANT TO SEE A FABRICATED BIRTH CERTIFICATE FROM HAWAII. WE HAVE BEEN SOLD OUT AND THEY HAVE NOW GIVEN ALL THIS MONEY WHICH IS JUST WORTHLESS PAPER TO THE SAME PEOPLE THAT GOT US INTO THIS MESS. IT IS PRE ORDAINED. ITS LIKE GIVING THE FOX THE KEYS TO THE CHICKEN HOUSE LOCKED DOOR.

IT IS MY OPINION ONLY THAT NOTHING THAT THEY DO WILL WORK IN WASHINGTON BECAUSE WHAT G-D HAS NOW DONE IS TO EVOKE THE VERY SAME TOWER OF BABEL SCENARIO OF OLD TIMES ONLY THIS TIME HE HAS NOT CHANGED ANYONE'S LANGUAGE BUT THERE IS NO MORE COMMUNICATION IN WASHINGTON OR ANYWHERE AROUND THE WORLD. WHAT HAPPENED TO THE WONDERFUL RELATIONSHIP PRESIDENT BUSH SAID HE HAD WITH PUTIN OF RUSSIA AFTER HE LOOKED INTO HIS EYES AND READ HIS SOUL, YOU TELL ME ...

IT WILL NOT BE LONG BEFORE THE PRESIDENT WILL NEED MORE WORTHLESS PAPER MONEY FOR THE SECOND STAGE OF THIS BS BAILOUT. IN MY OPINION IT WILL NOT WORK AS PLANNED BECAUSE IT SHOULD HAVE INCLUDED A 12 MAN TEAM OF THE TOP ECONOMIC PEOPLE FROM THE TOP UNIVERSITIES IN THIS COUNTRY TO COME UP WITH THEIR OWN IDEAS AND THEN SORT THEM OUT. YOU CAN NOT VOTE FOR ANYONE THAT HAS APPROVED THIS BAILOUT. BECAUSE THEY WILL DO IT TO YOU AGAIN AND AGAIN AND AGAIN. ITS REALLY G-D'S PLAN OF OUR DEMISE.

IT IS A BETTER IDEA TO REMEMBER THAT CASH WILL BE KING. YOU WILL BE BETTER OFF TO OWN SURVIVAL ITEMS THAT WILL TRIPLE IN VALUE THAN A WORTHLESS STOCK. I HAVE NEVER OWNED 10 CENTS WORTH OF STOCK IN MY ENTIRE LIFE, I KNOW NOTHING ABOUT IT. IT APPEARS THAT EVEN NOW THE SO CALLED EXPERTS KNOW NOTHING ABOUT IT EITHER. G-D HAS A VISION FOR THE US AND THE UK AND ISRAEL AND IT IS IN "LEVITICUS" CHAPTER 26, VERSE 19, 20...

THE UK DOES NOT EVEN OWN THEIR OWN INFRASTRUCTURE SYSTEM ANYMORE SUCH AS THEIR UTILITY COMPANIES ETC. THEY ARE FINISHED. THIS IS A COUNTRY THAT RULED THE SEAS FOR 400 YEARS AND RULED THE 7 SEA GATES WORLD WIDE AND NOW THEY ARE DOWN TO A 25 SHIP NAVY WITH ONLY ONE CARRIER. THIS ALONE MUST TELL YOU THAT G-D IS SERIOUS.

WHEN PRESIDENT REAGAN LEFT OFFICE WE HAD ABOUT 600 SHIPS IN OUR NAVY, I AM GOING BY MEMORY, DO NOT QUOTE ME. AFTER THE LAST 3 ADMINISTRATIONS WE ARE LUCKY TO HAVE 300 SHIPS IN OUR NAVY. OUR MILITARY IS BROKEN. OBAMA WANTS TO GIVE 300 MILLION PEOPLE INCLUDING AT LEAST 20 MILLION ILLEGAL ALIENS FREE MEDICAL CARE. WHERE IS ALL THIS MONEY COMING FROM, THIS MAN IS LYING TO ALL OF US, IT CAN NOT BE DONE.

YOU NOW MUST TAKE ME SERIOUS AS I HAVE BEEN TRYING TO EXPLAIN MANY THINGS TO YOUR FOR YEARS. I AM NOT GETTING ANY YOUNGER AND I CAN ONLY WRITE SO MUCH. START TO GET MORE AND MORE SURVIVAL ITEMS. MAKE SURE EVERY FAMILY MEMBER UNDERSTANDS THEY SHOULD CARRY A FOX 40 OR STORM WHISTLE WITH THEM EVERY WHERE. YOU WILL NEED WATER PURIFICATION TABLETS AS WELL AS A KATADYNE CAMPING AND HIKING WATER FILTER.

EVERY FAMILY MEMBER SHOULD HAVE THEIR OWN 'GO' BAG WITH ESSENTIAL ITEMS LIKE MEDICATION AND EXTRA EYE GLASSES ETC. LOOK AT EVERYTHING YOU USE WEEKLY AND MAKE A LIST, IF YOU WAIT YOU WILL NOT SURVIVE. REGARDLESS OF WHO IS ELECTED PRESIDENT WE FACE PROBLEMS IN THE STREETS, THIS IS JUST MY OPINION, TAKE IT FOR WHAT IT IS WORTH. THE JOBS ARE "NOT" COMING BACK TO AMERICA BECAUSE THESE COMPANIES WANT TO PAY CHEAP FOREIGN WAGES AND CAN NO LONGER AFFORD THE UNIONS GREED IN AMERICA, THAT IS PART OF THE PROBLEM. THE GOOD DAYS ARE OVER AS I SEE IT.

CONTINUED



I

HAVE BEEN UP FOR MANY HOURS AND IT IS NOW 6:15 AM IN TEXAS, I WANT TO TAKE A DIFFERENT APPROACH IN WHAT I NOW WRITE FOR YOU TO THINK ABOUT. NOTHING ADDS UP TO ME RIGHT NOW AND I WILL EXPLAIN WHY, BUT IN THE VERY END I WANT YOU TO SORT IT OUT ALONG WITH ME. I AM VERY RELIGIOUS IN MY OWN WAY AND I AM VERY CLOSE TO G-D, I HAVE BEEN ALL MY LIFE AND I WOULD NEVER LIE OR DECEIVE ANYONE KNOWINGLY.

I CAN NOT HELP BUT REMEMBER HOW THE McCAIN CAMP WAS DOWN AND OUT AND THEY WERE SURELY LOSING THE NOMINATION, BUT IT WAS JUST ONE SOUTHERN STATE THAT MAGICALLY PUSHED JOHNNY INTO FRONT RUNNER STATUS OVER NIGHT. NONE OF THIS ADDS UP, TWO PLUS TWO SHOULD ADD UP TO FOUR BUT IN THIS CASE IT DOES NOT. THE FRONT RUNNER WAS MITT ROMNEY WHO I REALLY LIKED AND EVEN HUCKABEE WHO COULD HAVE WON THE ENTIRE SOUTH WAS EASILY ELIMINATED, SO WHAT REALLY HAPPENED BEHIND THE SCENES THAT WE DO NOT KNOW ABOUT.

EVEN MRS. McCAIN, JOHNNY'S MOM SAID IT WOULD BE A REAL STRETCH FOR THE CONSERVATIVES TO VOTE FOR HER JOHNNY. LETS GO BACK TO VIET NAM WHEN JOHN SPENT ALL THOSE YEARS IN CAPTIVITY AND HIS RECORDS HAVE BEEN SEALED FOREVER, WHY BECAUSE THEY DO NOT WANT US TO KNOW. IN ORDER FOR JOHN TO SURVIVE HE HAD TO COMPROMISE CERTAIN IDEALS HE MAY HAVE HAD, I CAN UNDERSTAND ALL THIS AND I CAN STILL VOTE FOR HIM.

HERES WHERE THE SHOWDOWN TAKES PLACE, HE IS NOT WELL LIKED BY HIS REPUBLICAN RIGHT SIDE OF THE PARTY. COULD HE HAVE BEEN PUT OUT THERE AS THE SACRIFICIAL LAMB TO PURPOSELY LOSE THIS ELECTION BECAUSE THEY KNEW THAT THE FINANCIAL MELTDOWN AND THE 8 YEARS UNDER BUSH WAS GOING TO TEAR THIS COUNTRY APART AND THEY DID NOT WANT A REPUBLICAN IN THE WHITE HOUSE TO TAKE EVEN MORE HEAT. MANY ARE VOTING FOR OBAMA AS A VOTE AGAINST BUSH 43 WHO IS THE MOST UNPOPULAR PRESIDENT IN OVER 200 YEARS. I BELIEVE THIS IS TRUE.

THEY, I BELIEVE WERE GOING TO HAVE TO SACRIFICE SOMEONE AND THEY DID NOT WANT TO LOSE MITT ROMNEY AS THEY KNEW HE COULD WIN. THEY WILL NEED MITT ROMNEY IN FUTURE ELECTIONS AND HE IS STILL YOUNG. GOOD OLE JOHNNY IS NOT EVEN POPULAR IN HIS OWN STATE AND WHEN HE SEEMS TO HAVE A DEBATE AND IS CONFRONTED FACE TO FACE WITH ATTACKS FROM HIS COMPETITION HE JUST FOLDS UP. THIS IS NOT MY IMAGINATION, ITS THE VIET NAM CAPTURED SYNDROME ALL OVER AGAIN.

(PRISONER OF WAR SYNDROME)



HAVING ELECTED GOV. SARAH PALIN WAS AN EXCELLENT CHOICE BECAUSE EVEN IF THE REPUBLICANS LOSE THE WHITE HOUSE THEY HAVE SUCCEEDED IN MAKING HER A SUPER STAR FOR THE FUTURE. SHE IS NOW A HOUSE HOLD WORD THAT MANY PEOPLE REALLY ADMIRE AND WILL KNOCK HILLARY OUT OF THE BOX ALONG WITH ANY OTHER WOMEN TO RUN AGAINST HER.

IF THE REPUBLICANS LOSE THE WHITE HOUSE THEY WILL NOT ONLY BLAME BUSH 43 BUT THE FUTURE OF GOOD OLE JOHNNY IN POLITICS IS IN DOUBT. NOW I STILL SAY THERE IS A VERY GOOD CHANCE OF ANOTHER OCTOBER SURPRISE THAT IF A MAJOR WAR SUDDENLY BREAKS OUT IT WILL HELP McCAIN GET ELECTED. THE GOP IS IN BIG TROUBLE BECAUSE THEY HAVE LEFT A MESS ALONG WITH THE DEMOCRATS, G-D IS ABOUT TO PUNISH THEM ALL. REGARDLESS OF HOW MUCH BAILOUT MONEY THEY PUT INTO THE STOCK MARKET AND BANKS THEY BUY, THEY WILL SOON NEED MORE PAPER WORTHLESS MONEY.

AMERICA IS ON THE DECLINE, IT IS THE BEGINNING OF THE END, YOU CAN NOT KEEP GIVING YOUR ENEMIES MONEY AND CONTINUE TO BE THE POLICEMEN OF THE WORLD. I PERSONALLY BELIEVE OBAMA IS A PURE SOCIALIST AND WILL DESTROY WHAT LITTLE HOPE AMERICA HAS LEFT. HE SPEAKS TO HIS AUDIENCE LIKE A PREACHER AND THEY ARE MESMERIZED. REMEMBER HOW ADOLPH HITLER HAD SO MANY PEOPLE LISTEN TO HIS GARBAGE REGARDLESS OF WHAT HE SAID, WELL THE SAME THING IS HAPPENING AND GOOD OLE JOHNNY HAS NO RESPONSE AS IN MY OPINION HE SEES HIS VC (VIET CONG) CAPTORS ALL OVER AGAIN.

ONLY ANOTHER OCTOBER SURPRISE CAN HELP JOHNNY WIN THIS ELECTION AND THAT HAS TO COME FROM THE REPUBLICAN POWERS THAT ARE CONTROLLING EVENTS. ITS THERE DECISION NOW, THE CLOCK IS TICKING AND THIS IS THE LIKELY SCENARIO. IF ISRAEL ATTACKS IRAN - ITS A MAJOR WAR AND PEOPLE WILL GO FOR JOHNNY. IF THE US GOES AFTER VENEZUELA AND STARTS A WAR PEOPLE WILL FLOCK BACK TO JOHNNY. IF THERE IS A MAJOR TERROR ATTACK ON OUR HOMELAND THEN PEOPLE WILL GO BACK TO JOHNNY. IN MY OPINION ITS REALLY THAT SIMPLE.

WHEN McCAIN IS CONFRONTED WITH HIS OPPONENT OR HIS VERY ANGRY CROWDS HE REMEMBERS HIS VC CAPTORS IN THE HANOI HILTON AND GOOD OLE JOHNNY SHUTS DOWN. WHEN HES ALONE AND TALKING TO A REPORTER HE GETS BRAVE AGAIN BUT IT DOES NOT LAST. I AM OF THE OPINION THAT THE POWERS OF THE REPUBLICAN PARTY KNEW ALL THIS AND THEY NOT ONLY DID NOT LIKE HIM BUT THEY USED HIM AS A FINAL SACRIFICAL LAMB. BUT THEY NEVER TOOK INTO ACCOUNT MY THEORY THAT G-D IS NOW IN CONTROL AND IT DOES NOT MATTER WHAT THEY WANT IT IS WHAT THE FATHER IN HEAVEN WANTS. READ DEUTERONOMY CHAPTER 28. READ LEVITICUS CHAPTER 26, VERSE 19, 20.

PLEASE THINK ABOUT WHAT I HAVE WRITTEN, MANY OF YOU ARE SMART BUT I HAVE A SENSE THAT MANY DO NOT EVEN HAVE A CLUE ABOUT, JUST THINK ABOUT WHAT I BELIEVE.



REGARDLESS OF WHO WINS ITS GOING TO BE FOUR YEARS PLUS OF CHAOS ON THE STREETS AND IN THE HALLS OF CONGRESS, CAREFULLY THINK ABOUT WHAT I JUST WROTE AS THIS ANGER FROM ALL SIDES IS NOT GOING TO GO AWAY ANYTIME SOON.

MOST OF THE AMERICAN VOTING PUBLIC IS CONSERVATIVE BUT THE LIBERAL MEDIA IS BACKING OBAMA AND THE DEMOCRATS. BIDEN AND OBAMA WILL TRY AND TOTALLY SOCIALIZE THIS COUNTRY.



Thankyou,


Teddy


Wayne Madsen
Online Journal
October 13, 2008
WMR has learned from knowledgeable Federal Emergency Management Agency (FEMA) sources that the Bush administration is putting the final touches on a plan that would see martial law declared in the United States with various scenarios anticipated as triggers. The triggers include a continuing economic collapse with massive social unrest, bank closures resulting in violence against financial institutions, and another fraudulent presidential election that would result in rioting in major cities and campuses around the country.
********************************************************************************************
Like him or loathe him, last night CNN's Glenn Beck became the only mainstream media source thus far to address on national TV the reality of the situation Americans are facing with the manufactured financial implosion - the direct threat of domestic martial law and a global financial dictatorship.
********************************************************************************************
We are close very close to a major war.

- written by jerry golden






When the USSR fell so did their naval base in Syria, along with that the spy ship left that was not so secret about mid way in the Mediterranean between Cyprus and Israel. Private boats that didn't know its location would often come close to that Russian Spy Ship at night as it just sit there with its lights turned off and on a very dark night a grey battle ship is hard to see if you are not watching your radar. We were told back then that it sat there to intercept communication between Israel and Europe. The naval base made it very easy for Russia to supply Syria with weapons to fight and hopefully destroy Israel.
PLEASE READ MY OTHER BLOGGERS AS MANY HAVE BEEN UPDATED... LINKS ARE BELOW...
Teddy Jacobson - Pistolsmith
281 565 6977
www.tacticalknives.blogspot.com
www.truthaboutparts.blogspot.com

Arab and Muslim leaders expressed joy over the American economic crisis. Palestinian prime minister Ismail Haniyeh (pictured in a file photo) told Muslims at a Gaza mosque Friday: "We are witnessing the collapse of the American Empire. What's going on in America is a result of the violation of the right… Continue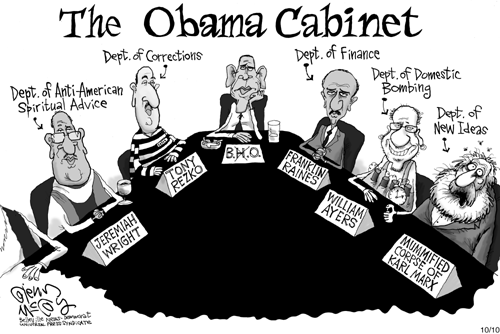 ..................................................................................................................................

Gaza Palestinians plant anti-tank IED trap on Israeli side of border
October 12, 2008, 11:34 PM (GMT+02:00)
IDF tanks at Kissufim
DEBKAfile's military sources report that Israel military scouts uncovered a high-powered anti-tank IED trap near Kissufim on the Israeli side of the Gaza border Sunday, Oct. 12. It was composed of four large interlinked devices rigged to blow up in sequence.
A fifth bomb just inside Gaza was located to detonate when Israeli reinforcements and emergency teams came up to tend to the casualties from the first series of explosions.
The IDF command believes the hand behind the bomb trap was the Iranian-backed Jihad Islami. It was intended to provoke a military clash with Israel forces chasing the bombers into Gaza that would shatter the ceasefire that has been more or less in place since June 20.
According to intelligence sources, Jihad Islami has determined to torpedo the truce in order to derail the Hamas-Fatah fence-mending talks taking place in Cairo under Egypt's aegis. Jihad may even have contracted the Dorghmush clan, which is at daggers drawn with Hamas, to set up the bomb trap.
Our Middle East sources report that Palestinian Authority chairman Mahmoud Abbas failed Sunday to persuade Syrian president Bashar Assad to bring his influence to bear on Hamas leaders to be more accommodating in the Cairo talks. Assad shrugged off Abbas' appeal and extended a frigid welcome to his Palestinian visitor.
*********************************************************************************
Candidates differ on female draft
Even as the U.S. confronts two long wars, neither Sen. John McCain nor Sen. Barack Obama believes the country should take the politically perilous step of reviving the military draft.
But the two presidential candidates disagree on a key foundation of any future draft: Mr. Obama supports a requirement for both men and women to register with the Selective Service, while Mr. McCain doesn't think women should have to register.
************************************************************************
Obama website lies about ACORN ties
Campaign tries to distance senator from group convicted of voter fraud

---
Posted: October 12, 2008
3:43 pm Eastern


By Aaron Klein
© 2008 WorldNetDaily
JERUSALEM – Sen. Barack Obama's campaign is misleading the public regarding the presidential candidate's ties to a radical leftist organization that has admitted to major financial improprieties and has been convicted in numerous, massive voter fraud scandals.
Sen. John McCain's presidential campaign Friday stepped up its efforts to draw attention to Obama's alleged relationship with ACORN, or the Association of Community Organizations for Reform Now, holding a conference call in which McCain spokesman Rick Davis accused Obama of making "very inconsistent remarks about what his relationship with this organization is."
In response to the increased focus on ACORN, the Obama campaign last week claimed on its "Fight the Smears" website the presidential candidate was "never an ACORN community organizer; ACORN never hired Obama as a trainer, organizer, or any type of employee; ACORN was not part of Project Vote, the successful voter registration drive Barack ran in 1992."
But these blanket statements are false and misleading.
In 1992, Obama was director of Project Vote in Chicago, which helped register 150,000 voters on the city's South Side. Obama's successful work was credited in multiple media reports with helping to elect Democratic Senator Carol Moseley Braun.
Obama's campaign claims ACORN was "not part of" Project Vote, but the organization's incorporation papers, obtained by WND, show Project Vote is a trademark name whose parent company is registered at the same New Orleans address in which ACORN and multiple ACORN affiliates are housed.
Obama himself previously connected Project Vote to ACORN.
"I've been fighting alongside ACORN on issues you care about my entire career. Even before I was an elected official, when I ran Project Vote voter registration drives in Illinois, ACORN was smack dab in the middle of it, and we appreciate your work," Obama was quoted on his own campaign website as saying at an ACORN meeting, according to a post by official Obama website blogger Sam Graham-Felsen.
**********************************************************************************************************
Obama didn't write 'Dreams from My Father'

---
Posted: October 13, 2008
1:00 am Eastern


© 2008
The emergence of a previously unseen writing sample proves all but conclusively that Barack Obama did not in any meaningful way write "Dreams from My Father," the book Time Magazine has called "the best-written memoir ever produced by an American politician."
The emergence of a second writing sample, this one by a legitimate author, provides convincing evidence as to who did.
In 1990, the University of Illinois at Springfield published a collection of essays called "After Alinsky: Community Organizing in Illinois." Obama contributed a chapter, titled: "Why Organize? Problems and Promise in the Inner City."
The year 1990, by the way, was when Obama, the newly elected president of the Harvard Law Review, received a six-figure advance from Simon & Schuster to write what would become "Dreams from My Father."
The publishers must not have read "Why Organize?" Although the essay covers many of the issues raised in "Dreams" and uses some of the memoir's techniques, it does so without a hint of style, sophistication or promise.
Indeed, the essay is clunky, pedestrian and wonkish – a B- paper in a freshman comp class. The following two excerpts capture Obama's range, or lack thereof:
Moreover, such approaches can and have become thinly veiled excuses for cutting back on social programs, which are anathema to a conservative agenda.

But organizing the black community faces enormous problems as well … and the urban landscape is littered with the skeletons of previous efforts.
These cliché-choked sentences go beyond the merely unpromising to the fully ungrammatical. "Organizing" does not "face." "Efforts" do not leave "skeletons." "Agendas" do not have "anathemas."
In "Why Organize?" Obama makes use of the fully recreated conversation, a technique used to somewhat better effect in "Dreams." Here, his ungainly conjuring of black speech makes one cringe:
"I just cannot understand why a bright young man like you would go to

college

, get that degree and become a community organizer."

"Why's that?"

"'Cause the pay is low, the hours is long, and don't nobody appreciate you."
Obama asks us to believe that five years later, without any additional training, he was capable of writing passages like the following from "Dreams":
Winter came and the city turned monochrome-black trees against gray sky above white earth. Night now fell in midafternoon, especially when the snowstorms rolled in, boundless prairie storms that set the sky close to the ground, the city lights reflected against the clouds.
To read "Why Organize?" in its entirety is to understand the fraud that is Obama, the literary genius. As the reader will see, one does not need forensic software to sense the limits of Obama's skills.
Get "The Audacity of Deceit: Barack Obama's War on American Values"
Farrakhan suggested he would keep a low profile in the campaign, despite his enthusiasm for Obama.
Allow me to reconstruct how Obama transformed himself in a few short years from an awkward amateur into what the New York Times has called "that rare politician who can write … and write movingly and genuinely about himself."
There is an element of speculation in this reconstruction, but new evidence continues to narrow the gap between the speculative and the conclusive.
One clue comes from an unexpected source: Rashid Khalidi, the radical Arab-American friend of Obama's and reputed ally of the Palestinian Liberation Organization.
In the acknowledgment section of his 2004 book, "Resurrecting Empire," Khalidi pays tribute to his own literary muse, the man who has made "unrepentant" a household word, Bill Ayers.
Writes Khalidi, "Bill was particularly generous in letting me use his family's dining room table to do some writing for the project." Khalidi did not need the table. He had one of his own. He needed the help.
Khalidi had spent several years at Chicago University's Center for International Studies. At a 2003 farewell dinner on the occasion of his departure from Chicago, Obama toasted him, thanking him and his wife for the many dinners they had shared as well as for his "consistent reminders to me of my own blind spots and my own biases."
Chicago's Hyde Park was home to a tight, influential radical community at whose center was the charismatic Bill Ayers and his wife, Bernadine Dohrn. In this world, the Ayers' terrorist rap sheet only heightened their reputation. Obama had to know.
The couple had given up revolution in 1980 for the long, slow march through the institutions. By 1994, if not earlier, Ayers saw a way to quicken that march.
********************************************************************************************
Obama disguising ties to radical leftist group?
Organization convicted of voter fraud, pushes 'authoritarian socialist' agenda

---
Posted: August 24, 2008
8:45 pm Eastern


By Aaron Klein
© 2008 WorldNetDaily
Sen. Barack Obama, D-Ill.
JAFFA, Israel – Did Sen. Barack Obama's campaign attempt to hide a paid working relationship with a radical leftist organization that has admitted to major financial improprieties and has been convicted in numerous major voter fraud scandals?

That question is being openly asked by the Republican National Committee after it was disclosed Obama's campaign paid more than $800,000 in services to Citizen Services Inc. (CSI), a nonprofit organization that is an offshoot of the Association of Community Organizations for Reform Now, or ACORN.

ACORN is the nation's largest community organization of low- and moderate-income families. It has held violent, disruptive protests, seeks to regulate banks, supports left-leaning education policies, is accused of working on urging partisan voter turnout for elections, and seems to promote driving businesses from cities.

CSI is headquartered in New Orleans in the same building as ACORN. The three directors of CSI are also top leaders of ACORN. The two groups have close financial ties.

The Obama campaign's payments to CSI – first reported by the Pittsburgh Tribune-Review – raise questions about the nature of Obama's current relationship with ACORN. Obama has been closely linked with the radical group and may have even helped drive large amount of money to the organization.

According to FEC records reviewed by the Tribune-Review, the Obama campaign paid CSI $832,598.29, from Feb. 25 to May 17, including $564,342.21 for "stage, lighting and sound."

That payment immediately stood out after a pro-Hillary Clinton blogger contacted CSI Director Sunday Alabi, who also serves as an ACORN leader. Alabi said CSI doesn't perform stage, lighting or sound services.

Also unusual was payment to CSI of $63,000 and $75,000 for advance work. Excluding the large payments to CSI, the average amount the Obama campaign spent on advance work paid to other organizations was $558.82.
******************************************************************************************
Corsi falls ill after Kenya caper
Red Alert temporarily postponed until author's recovery from traumatic abduction

---
Posted: October 13, 2008
10:51 am Eastern


© 2008 WorldNetDaily
WND senior staff writer Jerry Corsi
Jerome Corsi, WND senior staff reporter and editor of Red Alert, has fallen ill after he was forced to endure detention at the hands of armed Kenyan immigration authorities.
WND founder and editor Joseph Farah said Corsi has arrived at his home in the United States and is now under care of a physician because he is very sick.
"Corsi is still recovering from his traumatic abduction at the hands of Kenya security officials who halted his planned press conference in Nairobi and denied him and his party food for an entire day before allowing them to depart for London," Farah said.
The situation developed last Tuesday just as Corsi, who had been in Kenya for several days, was preparing for a morning news conference to announce the results of his investigation about Barack Obama's controversial ties in the African nation. The investigation also targeted Raila Odinga, a Kenyan political leader who has claimed he is Obama's first cousin.
Corsi was approached by immigration officials and taken to their office under the guard of soldiers with automatic weapons. Corsi made a quick contact with Farah, but then Kenyan authorities confiscated his passport and cell phone and held him as if he were suspected of a crime.
********************************************************************************************
Obama pledges government will pay
to ensure everyone has healthcare
(AFRO) With more than 7 million African Americans currently uninsured, Democratic presidential nominee Sen. Barack Obama said he would "subsidize" Americans who cannot afford health insurance ...
*****************************************************************************************


Britain nationalizes banks

(London Times) The British government will move to take control of the Royal Bank of Scotland today and also is expected to take over HBOS in the most dramatic extension of state ownership since the war ...
********************************************************************************************
Lebanese Christian strongman's Tehran visit underscores Iran's grip on Lebanon
DEBKAfile Exclusive Report
October 13, 2008, 4:43 PM (GMT+02:00)
Lebanese Christian strongman Michel Aoun persona grata in Tehran
It would have been unthinkable for any Middle East Christian leader to pays his respects to the ayatollahs in Tehran before the indecisive Israel-Hizballah war of 2006 and the subsequent collapse of US and Israeli positions. But now, the once pro-West Lebanese Christian strognman, Gen. Michel Aoun, who has become a close ally of the Iranian surrogate Hizballah and Syria, is leading the way.
He drew encouragement from two developments:
1. The Bush administration's quiet collusion with Iran over the deal which broke a long political deadlock in Beirut and brought Michel Sleiman to the presidency. That deal was part of a broader package of Washington-Tehran understandings that covered cooperation for taming the violence in Iraq and America's renunciation of its military option against Iran's nuclear installations.
Aoun decided that to build up his position in Beirut, he too would do well to avail himself of Iran's support.
2. The political and military inertia paralyzing the Israeli government in the face of the collapse of UN Resolution 1701. That measure, negotiated by the would-be prime minister Tzipi Livni to end the 2006 war, was called a flop even by Israel defense minister Ehud Barak. Iran and Syria have openly flouted the measure month after month by topping up Hizballah's arsenal with improved weaponry, including rockets capable of reaching almost all of Israeli territory and a highly-advanced anti-air defense system. Israel has not lifted a finger to interfere with these violations.
This led the ambitious Lebanese general to conclude that Iran was on the winning side of current Middle East disputes and therefore the right sponsor for his bid to replace his fellow-Christian, middle-of-the-road Gen. Michel Suleiman, as president.
Aoun flew to Tehran shortly after the visit to Beirut on Oct. 6 of two senior US officials, Assistant Deputy Secretary of State David Hale and Assistant Deputy Secretary of Defense Mary Beth Long. They came in response to an appeal from the Siniora government and president for help against the threatening Syrian troop and tank buildup on Lebanese borders.
Washington issued Damascus with a sharp warning not to invade Lebanon. Damascus responded by pouring more troops into additional border sectors.
*****************************************************************************
Saturday, October 11, 2008
Legacy Panic Replaces Shock & Awe:

Can U.S. Survive W's Final Days?
Satire By John W. Lillpop
*******************************************************************************************